Fashion Catalog Photography Portfolio Studio White Backdrop
Fashion Photography Portfolio Outdoor on Location
Contact 714-465-16 Jeremy@myersphotography.net.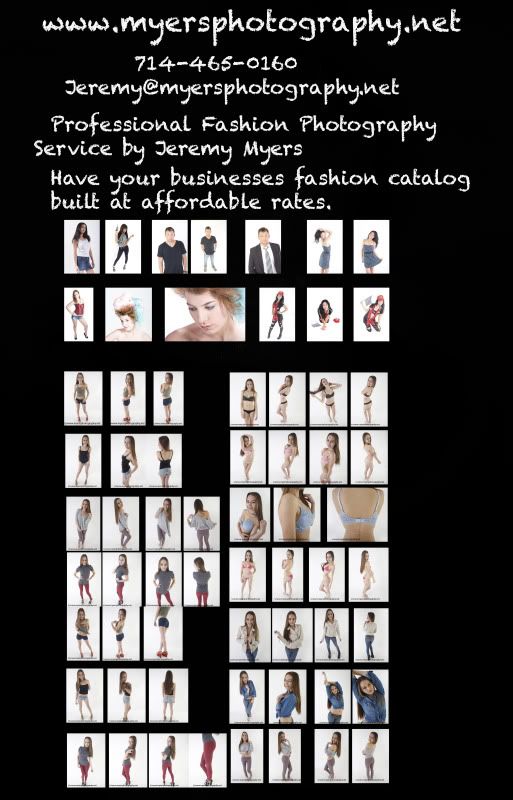 -Jeremy Myers with over a decade experience of photography provides various portrait and model photography services. He has greatly developed skills in fashion photography to help companies build catalogs and ads to help them bring in more customers and increase their sales.
-Jeremy will help all levels of fashion retail companies at affordable rates. Majority of models in his portfolio is first time photo shoots for them. So regardless of your models level of experience he should be able to help you.
-Each fashion photography photo shoot includes online gallery to where customers and others seeking fashion retail companies can view your products online.
Contact info: 714-465-0160
Email: Jeremy@myersphotography.net.